HC-05 RF Wireless Bluetooth Transceiver Module RS232 / TTL to UART Converter and Adapter
HC-05 RF Wireless Bluetooth Transceiver Module RS232 / TTL to UART Converter and Adapter
Only left for same day shipping. Order now!
HC-05 RF Wireless Bluetooth Transceiver Module RS232 / TTL to UART Converter and Adapter
HC-05 Bluetooth Module can be used in a Master or Slave configuration, making it a great solution for wireless communication.
About this product
HC-05 Bluetooth Module can be used in a Master or Slave configuration, making it a great solution for wireless communication. You can use it simply for a serial port replacement to establish a connection between MCU and GPS, PC to your embedded project, etc.
Features
Core module HC-05 leads from the module interface including VCC, GND, TXD, RXD, KEY pin and LED Status pin-out (STATE)
Led indicate Bluetooth connection status, flash Bluetooth connectivity slow flash into AT mode, double flash Bluetooth connection and open a port
Backplane set anti-reverse diode with 3.3V LDO input voltage of 3.6 ~~ 6V unpaired current is about 30mA paired approximately 10mA input voltage to prohibit more than 7V!
The interface level 3.3V direct connection the various SCM (51, AVR, PIC, ARM, MSP430, etc.), the 5V MCU also can be directly connected, without MAX232 can not go through the MAX232!
Open to an effective distance of 10 meters, more than 10 meters is also possible, but not this distance connection quality assurance
When paired with a full-duplex serial port to use, do not need to know anything about the Bluetooth protocol support 8 data bits, 1 stop bit, parity can be set communication format, which is the most commonly used communication format does not support other formats.
Can be pulled up 34 feet into the AT command mode to set parameters and query information, compact (3.57cm x 1.52 cm), chip production factory guarantee placement quality. And sets of transparent heat shrink tubing, dust and beautiful, and anti-static.
Available through AT commands switch to host or slave mode via AT commands access the specified device supporting standard baud rate from 4800bps ~ 1382400bps
Specifications
Bluetooth protocal: Bluetooth Specification v2.0+EDR
Frequency: 2.4GHz ISM band
Modulation: GFSK(Gaussian Frequency Shift Keying)
Emission power: ≤4dBm, Class 2
Sensitivity: ≤-84dBm at 0.1% BER
Speed: Asynchronous: 2.1Mbps(Max) / 160 kbps, Synchronous: 1Mbps/1Mbps
Security: Authentication and encryption
Profiles: Bluetooth serial port
Power supply: +3.3VDC 50mA
Working temperature: -20 ~ +75 Centigrade
Dimension: 26.9mm x 13mm x 2.2 mm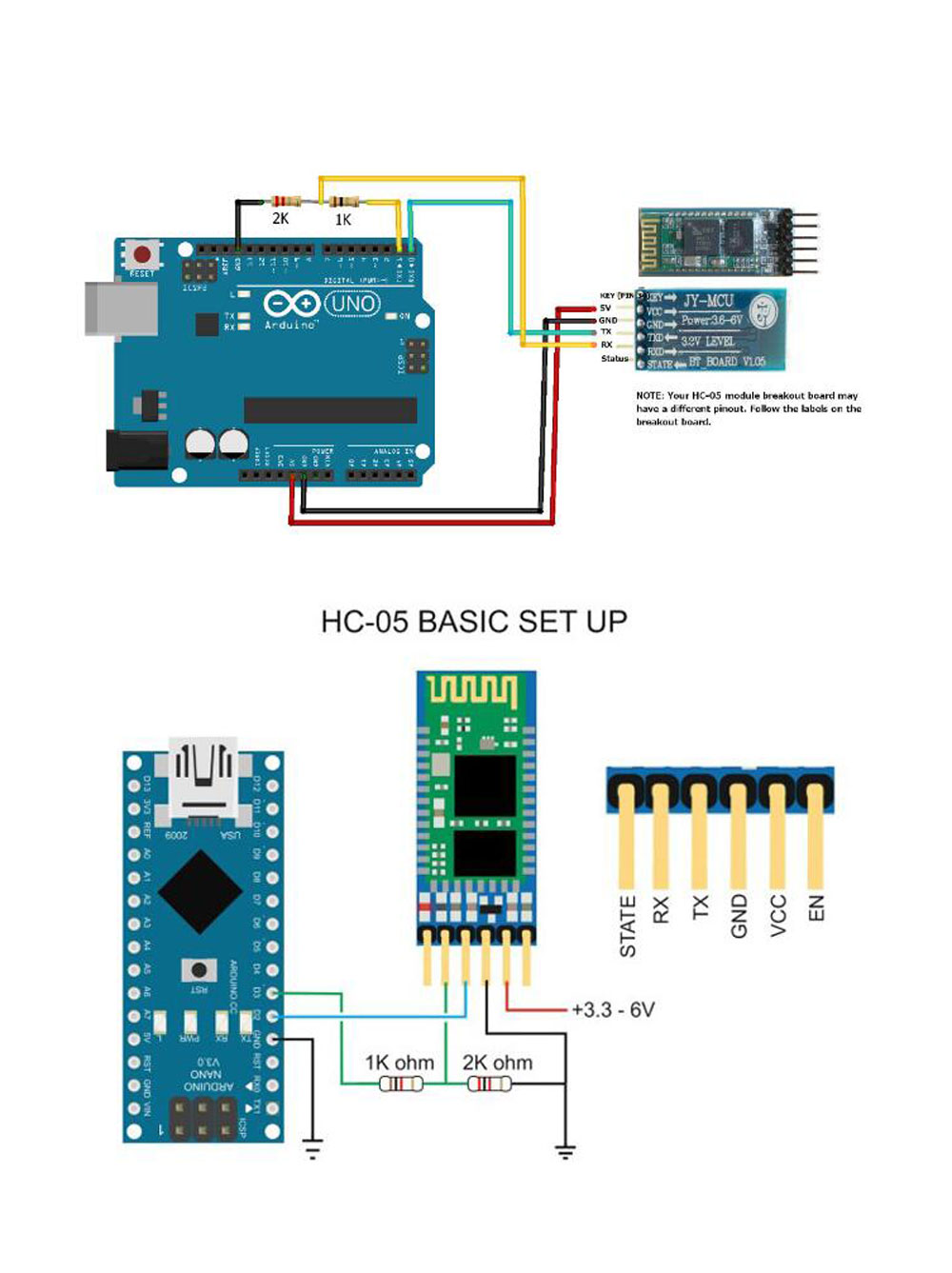 Tips
TXD: sender, the general said the sending end, the normal communication must be connected to another device RXD.
RXD: the receiving end, the general said normal communication must be connected to
the receiving end, another device TXD. The normal communication itself TXD forever connected equipment RXD!
Spontaneous self-closing: RXD TXD connected to other devices when normal communication, so if you want to receive data sent the name suggests, is to receive the data they send, that itself TXD directly connected to the RXD used to test itself to send and receive is normal, is the fastest and easiest test when problems first do the test to determine whether a product failure. Also called the loopback test.
Level logic
TTL level: normal data represented using binary fixed +5 V equivalent to logic "1", 0V is equivalent to logic "0", referred to as a TTL signal system is the positive logic
RS232 level:-12V to -3V, equivalent to a logic "0", +3 V to +12 V logic level equivalent to logic "1" is a negative logic
Usage
After pairing only need as fixed baud rate of the serial port as can be, so long as it is "fixed baud rate, 8 data bits, no parity" serial communication format equipment can be a direct replacement for the original wired serial port without the need to modify the program. Such as data acquisition, smart car, serial printer, outdoor lattice strip screen control. Paired with computer use: for computers and devices via Bluetooth serial communication, use serial paired with the phone use: suitable for the mobile phone with the device through Bluetooth serial communication, use serial paired with the Bluetooth host: for the two devices directly through the Bluetooth serial communication between the microcontroller and the microcontroller wired serial interface with microcontroller between use with serial
Includes
1 x HC-05 RF Wireless Bluetooth Transceiver Module RS232 / TTL to UART Converter and Adapter
More Information
| | |
| --- | --- |
| SKU | 13152 |
| UPC (GTIN) | 751313217660 |
| Manufacturer | GetFPV Affiliate |
| Item Returns | This item can be returned |