Product was successfully added to your shopping cart.
Details
The Lumenier High Voltage series of LiPo batteries hold a higher voltage charge per cell, which results in more potential power for your aircraft. Each cell can be safely charged to 4.35v per cell, up from the standard 4.2v per cell.
The Lumenier batteries are compact and lightweight, maximizing your power to weight ratio. Each battery comes wrapped in a black protective shrink with foam padding on the end guarding the discharge and balance cables. The High Voltage series of batteries include a standard XT-60 connector with a protective vinyl cover.

What is a High Voltage LiPo Battery?
The Lumenier High Voltage batteries are designed to hold a voltage of 4.35v per cell instead of the standard 4.2v per cell. The addition of this extra voltage from a full battery gives you more power for your aircraft. Please note that you need a compatible LiHV battery charger that is capable of charging the battery up to 4.35v per cell like the EV-Peak A1 or EV-Peak R1.
Specs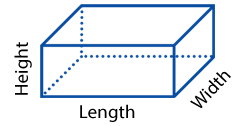 | | |
| --- | --- |
| Length | 91 mm |
| Width | 34 mm |
| Height | 25 mm |
| Weight | 152g |
| C-Rating | 80c - Burst 160c |
Additional Information
| | |
| --- | --- |
| SKU | 4751 |
| Manufacturer | Lumenier |
| Discharge Plug | XT-60 |
| Voltage / Cell Count | 15.2 Volt (4 Cell HV) |
| Battery Capacity (mAh) | 1300 |
| C-Rating | 80 |
Questionable durability review by Chet on 8/8/2016

I'm not sure what to think about these batteries. When they were new I could definitely feel the extra punch these had over regular 60C lipos. However, not that I have been using them for a couple months all 4 are puffed and have worse performance than my regular lipos. I didn't fly these any harder than my regular lipos. I have regular lipos with 4X as many uses that don't show any puffing. I never discharge below 3.4 volts/cell.

My setup isn't crazy. 2205 2300kv motors, 5x4x3 props. I would consider that the standard miniquad setup right now. I don't do crazy punchouts. I limit them to less than 5 seconds.

Amazing performance when new, but then they puff and are some of the worst batteries in my collection. I'm now trying LiHV from other brands to compare. Maybe LiHV isn't a mature chemistry yet and still has some bugs to be worked out?
No Air Shipping
Please note that shipping regulations have recently changed for batteries. We are no longer able to ship lithium polymer batteries via any Air shipping method. This includes all international destinations outside the USA. In the USA, you will only be presented with ground based shipping options if your order contains a lipo battery. If you need to receive your order quickly and would like to ship with one day or two day shipping options, consider splitting your order up into an order of only batteries (shipping ground) and everything else.
Due to IATA shipping regulations, batteries shipping AIR must have a charge of less than 30%. A lithium polymer battery which stays in this state for long periods of time will become damaged. For this reason, GetFPV will not be shipping batteries using Air shipping.