Product was successfully added to your shopping cart.
Details
The Lumenier Graphene series of LiPo batteries push the limits of battery technology by utilizing carbon in the structure of the cells. With the addition of graphene the battery has improved attributes such as higher energy density, lower internal resistance, higher discharge rates, and a longer life cycle.
The Lumenier batteries are compact and lightweight, maximizing your power to weight ratio. Each battery comes wrapped in a black protective shrink with foam padding on the end guarding the discharge and balance cables. The Graphene series of batteries include a black XT-60 connector with a protective vinyl cover.

What is Graphene?
Graphene is composed of a sheet of carbon atoms bound together in a honeycomb lattice pattern, and is recognized as a "wonder material" due to the myriad of astonishing attributes it holds, including improvements to batteries. It is a potent conductor of electrical and thermal energy, extremely lightweight and chemically inert, and flexible with a large surface area.
Specs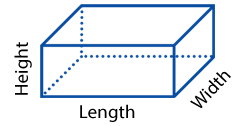 | | |
| --- | --- |
| Length | 76 mm |
| Width | 33 mm |
| Height | 32 mm |
| Weight | 164g |
| C-Rating | 80c - Burst 160c |
Additional Information
| | |
| --- | --- |
| SKU | 4757 |
| Manufacturer | Lumenier |
| Discharge Plug | XT-60 |
| Voltage / Cell Count | 14.8 Volt (4 Cell) |
| Battery Capacity (mAh) | 1300 |
| C-Rating | 80 |
Jury Still Out On These review by Robert on 8/22/2017

I was expecting a bit more from Lumenier Graphene 1300. It's definitely got punch until the end, and less noticeable sag. My only complaint is testing them like a reviewer. I bought (5) initially, and had to return (1) upon arrival, for dead cell #3. Support replaced.....yay. Brand new they were pushing upwards to 7mins on a typical freestyle run, and remaining charge was 30%. At this point - loving them. At 10 charges they got a little puffy, and now only good for max 6mins, and sometime I cut it close to 20% remaining. Cell #3 always seems to be the culprit for being higher than the other cells. My industrial-strength balanced charger gets a workout trying to re-balance these, taking as long as 1.25hr on 1C charge. 2C charge is only 25mins, so I suspect this might reduce the life of Graphene. Nope, cause one has never been charged higher than 1C. All (5) perform the same.

Punch = YES
Lifespan = Foreseeably Low

Worth it Completely - Even with the few Extra Grams review by Alex on 5/26/2017

If you land your drone around a certain Voltage, Lets say 15v, I promise you will notice longer flight times and more constant punch all the way to your desired Voltage. Top Quality Product, tested and Verified

Durable , solid performance, great investment review by Matthew on 3/7/2017

These packs are noticeably better performers in comparison to other 1300 mah packs I own and fly. They are also very durable and are my go-to for frames that require the battery to be under slung/bottom mounted.They are slightly heavier (13 to 15 grams) than the blue labeled 60 c Lumenier 1300 packs, however the performamce gains make up for the weight.

Amazing battery! review by Kyodai on 12/10/2016

Truly amazing battery. I'm too new to graphene to say anything about longevity, but the performance is REALLY something else. Buy with confidence, these packs deliver some serious punch without sagging.

Graphemes is great, review by Todd on 11/28/2016

Have both the regular luminere 1300mAh 4s and the new 1300 4s graphene. The graphene have noticeably more punch and less sag towards the end of the charge. Haven't had them long enough to comment on the longevity of use. No imbalance in cells as of yet either, probably 25 charges.

Great battery! review by Jacob on 11/23/2016

I have flown these for a few months and they really are great. Very little sag and flies great until it's time to land. I can push these packs harder than my others and they barely get warm. I have to say the longevity seems better than any other pack I have tried as well! The only downside for some may be the weight though, they are quite a bit heavier than a standard lipo but I feel it is a good trade off.

battery review by Kevin on 11/17/2016

this battery really feels like it adds time and power, very great battery, dont hesitate on these, just get them

Has good punch but falls off quick review by Brian on 11/13/2016

I only had one of these batteries so this might be an anomaly. Being an 80C rated battery it does have good punch, which might be why it gets so hot. Mine puffed up after just a few flights. After a few more fights one cell shorted out and it's now toast.

Great Battery review by Dylan on 10/10/2016

This battery has tons of punch! I am running it on a quad that has no problem pulling 100 amps at full throttle, and this battery hardly gets warm in the process. So i'll let that speak for itself.

I have put around 50 cycles though the battery and it doesn't seem to be showing any signs of weakening.
No Air Shipping
Please note that shipping regulations have recently changed for batteries. We are no longer able to ship lithium polymer batteries via any Air shipping method. This includes all international destinations outside the USA. In the USA, you will only be presented with ground based shipping options if your order contains a lipo battery. If you need to receive your order quickly and would like to ship with one day or two day shipping options, consider splitting your order up into an order of only batteries (shipping ground) and everything else.
Due to IATA shipping regulations, batteries shipping AIR must have a charge of less than 30%. A lithium polymer battery which stays in this state for long periods of time will become damaged. For this reason, GetFPV will not be shipping batteries using Air shipping.
Also Purchased
Regular Price: $159.99

Special Price $149.99

From: $89.99

To: $2,152.82

From: $3.99

To: $2,610.46