Welcome to US based GetFPV.com, your world-wide supplier of quality FPV gear. Based in and shipping from Florida, USA.
GetFPV, the best place to get it.™
---
GetFPV is certified by Google for an outstanding shopping experience. GetFPV has a 5 star rating with thousands of customer reviews.
---
Shipping Options-- Read our shipping tips and tricks page to help you make the best shipping option choice.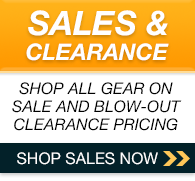 ---

Featured Brands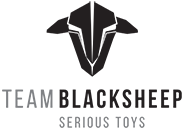 ---

Featured FPV Video

Featured Products
Regular Price: $499.99

Special Price $299.00

The iWear is a high-end pair of video headphones, providing users with a mobile wearable video display for FPV and gaming solution featuring dual high-definition displays.

Learn More

The New DJI Mavic Pro. A foldable Mini Aerial Drone with a 4k gimbal stabilized camera and up to 4.3 mile transmission range.

Learn More

Connex Falcore HD Racing Drone Package

The Falcore Racing Drone Package is the perfect solution for anyone who wishes to enter the thrilling sport of Drone Racing. Using the new "Shield Mode" anyone can race like a pro out of the box.

Learn More

RISE Vusion 250 FPV Race Quad (RTF)

Regular Price: $499.99

Special Price $349.99

The revolutionary Vusion 250 Extreme FPV Race Pack blends innovation and convenience with the ultimate First Person View racing drone.

It comes with everything you need to fly FPV.

Learn More
GetFPV is a drone multicopter store that sells a wide variety of FPV drones, planes, and more. We also have a large inventory of drone and quadcopter parts available. Home to hundreds of drone accessories, GetFPV is the perfect one stop shop to buy or service a drone. Browse through countless products to improve your drone or replace parts. GetFPV also offers ready to fly drones. Our drones are perfect for free flying or drone racing. Whether you're in the market for a new drone, searching for new gear to add to your current drone, or simply need a travel case, GetFPV is the perfect place for you.