QuickPrints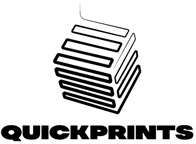 GetFPV is thrilled to announce our newest service for all you FPV enthusiasts - QuickPrints!
We have teamed up with legendary 3D printing gurus Brain3D, to give customers access to the highest-quality 3D printed parts in FPV! Brain3D has been printing parts for tons of different brands for years. Their factory has over 30 highly advanced 3D printers constantly working on prints 24/7. Customers can tell when they have a Brain3D part in their hands by the quality!
Why Use This Service?
Sometimes you need a custom part that just isn't sold anywhere, the part you need is out of stock, or you just want the highest quality prints for your quads! All you need is an STL file, and we'll gladly give you a quote. Read our guidelines below on how QuickPrints works.
Can They Ship Internationally?
Yes! QuickPrints ships pretty much anywhere!
Guidelines
We currently print TPU, PETG, and PLA in the following colors:

TPU (Black, White, Gray, Red, Green, Emerald Green, Blue, Teal, Orange, Clear, Yellow, Purple, Violet, Pink) Sorry no multicolor for custom prints.
PETG and PLA we stock only Black

We will not modify or edit any STL file given to us. The file will print as it is currently designed.
We will print the file to the best of our ability, but we cannot be responsible if the part does not fit correctly as we are not the designer. The customer will have to be confident that the files supplied to us for printing will work for their particular application. We cannot take returns or warranty on custom files that we have printed.
Custom printing pricing is based on an hourly rate with a minimum charge of $5.00 per file per color.
How Do I Place A Custom Print Order?
To get a quote you must supply us with an STL file. Please prepare an email to quickprints@getfpv.com with the subject line "QuickPrints Custom Print Request".
Attach all of the STL files to the email. In the body of the email please list all of the file names with the quantity and color for each file.
You may send us a link to where the STL file was downloaded from as well in case there are any printing instructions that would assist us with completing your print.
Once you send over an email, our team will respond back as soon as we can with a price for each STL file. We will then send you a link where you can order your custom prints.
Our lead time on custom prints is as follows. We usually respond to your email in 24 hours or less. Once your order is placed it will be shipped in 2-3 days at most with most order going out before 24 hours. (custom printing requests can be time-consuming sometimes).
Note: At times, some designs that are supplied to us are very difficult to print or have some design flaws that don't allow for a quality print. In these cases, we may have to politely refuse the printing service for that item. In the event that we quote you for a file and after multiple print attempts we still cannot achieve a quality print to our standards, we will refund you for that particular file.
Here is an example of how your email should look when ordering a custom print: