Product was successfully added to your shopping cart.
Details
The Lumenier Aero Guard protects and shields your electronics in the QAV250 in an elegant way. The Aero Guard is a single, laser-cut part fabricated from rip resistant material that slides over the QAV250's aluminum spacers.
Note: It has been found that in certain setups and at a higher air speed the Aero Guard can affect the yaw control of the aircraft.
Specifications
Weight: 4g
Material: Tear resistant plastic
Color: Choose a color: Black, Silver, Red, Orange, Blue, Yellow, Gold, Pink, Lilac, Lime Green, White
Included
1x Lumenier Aero Guard
1x Lumenier sticker set
Norm from Tested and Lumeneir team pilot Charpu with the QAV250 with Aero Guard.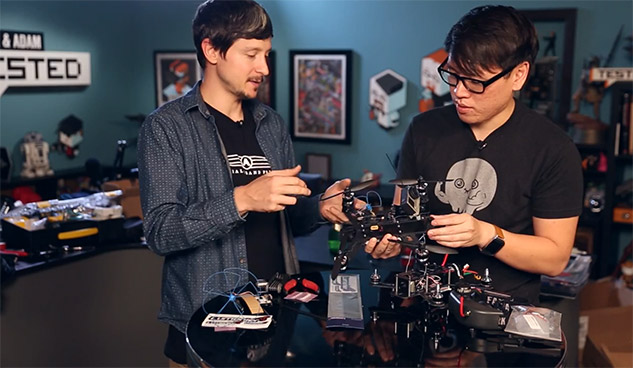 Video Example
Nice Looking and protective! review by Jason on 12/22/2015

This makes my QAV250 look sweet. People were amazed at the look of my quad after this addition!

Disruptive airflow around props review by Christopher on 10/6/2015

I'm amazed that nobody has actually talked about this in the reviews. Sure this thing seems like a good idea in concept, but I'm afraid it's not so good in practice. At least if you're running 5" props the addition of this guard introduces some disruptive airflow around the props that manifests in uncommanded yaw in certain scenarios. Sure it might help protect the electronics a little better and having some color is cool, but not if it makes the quad fly worse. Anyways, if you do install this and start noticing the behavior I've described above then you know why and won't go down the rabbit hole of blaming the electronics like I did at first. Since it fails to perform on the quad and configuration it was designed for, I give it 1 star.

Not for all QAV frames... review by JUAN on 8/24/2015

Just got these today and they don't fit my Emax QAV250 frame, its too short and the spacing for the standoffs doesn't line up with the standoffs on the quad. I guess these are for the Lumenier QAV250 frame only???? You guys should state that on the lisitng.

Tight review by Bryan on 4/23/2015

No really tight getting it on but it feels like it makes the entire quad feel more solid and more importantly it makes the QAV250 much cleaner looking. I only wish it came in green.
Also Purchased
Regular Price: $129.99

Special Price $109.99

Regular Price: $28.99

Special Price $24.99