QAV-R 2 SKITZO (Hydro Dip)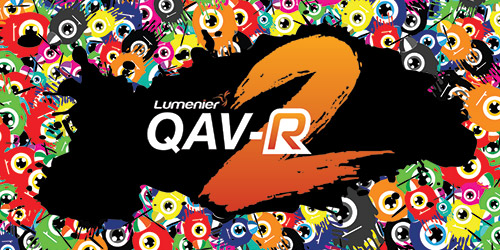 For pilots who want to make a statement when they fly, the Lumenier QAV-R 2 SKITZO is about as bold as you can go. The SKITZO logo is "sticker-bombed" via Hydro dipping on the frame from head to toe resulting in a mind-boggling look that will get everyone's attention!
This customized QAV-R 2 airframe has been designed in collaboration with world-famous FPV Freestyle Pilot SKITZO FPV. The design is thanks to unique Hydro dipping technology that fully coats the underlying carbon fiber frame evenly and results in a smooth-to-the-touch feel. In addition, the arm layout is now a "true-x" configuration for a perfectly balanced feel on both roll and pitch.