Product was successfully added to your shopping cart.
Details
Lumenier lipo batteries provide you with great performance for your multi-rotor air-frames and planes. This lipo's 35 "C" rating is well suited for multi-rotor applications by balancing performance and weight. This Lumenier lipo maximizes flight time with minimal voltage sag. The all black battery design with the Luminier brand will look great on any air-frame!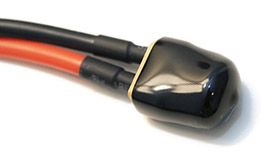 Each battery comes with a black vinyl cap to protect the XT-60 discharge adapter during transport and from the elements. We also use the vinyl cap to indicate a fully charged battery at the field.
Specs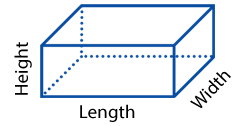 | | |
| --- | --- |
| Length | 152 mm |
| Width | 48 mm |
| Height | 25 mm |
| Weight | 392g |
| C-Rating | 35c - Burst 70c |
Additional Information
| | |
| --- | --- |
| SKU | 1366 |
| Manufacturer | Lumenier |
| Discharge Plug | XT-60 |
| Voltage / Cell Count | 11.1 Volt (3 Cell) |
| Battery Capacity (mAh) | 5200 |
| C-Rating | 35 |
Excellent for TBS Discovery Pro review by Dave on 2/20/2015

I bought this battery for my TBS Discovery Pro in order to increase flight time from the TBS 3300 mAh Batteries I have. I haven't clocked my flight time increase, but I have flown the battery several times now. It performs perfectly and fits perfectly inside the battery slot. It also balances my CG well. When I push it all the way in, my CG is perfect.

If you have a TBS Discovery Pro, I would say this is a must have. After flying the first one I bought two more because it was that good. I can speak of longevity as i haven't owned them very long, but the batteries seem to be of very high quality and will likely hold up well.

Excelente bateria! review by Leonardo Amoyr on 8/29/2014

Olá, amantes do FPV!
Comprei esta bateria e não me arrependi! A bateria é excelente! Eu consigo var meu DJI F450 por 17 minutos com ela. Sensacional! Vale cada centavo gasto.
Recomendo a todos, tanto o produto quanto a loja!
Parabéns a GETFPV pelo excelente trabalho e produto vendido. A próxima que eu vou comprar vai ser a 4S.

Grande abraço a todos!

Great first battery for me, long flight time. review by John on 5/6/2014

So far I love this pack. Sometimes when balance charging, it takes a while for the cells to equalize but that maybe my charger or normal for a larger pack like this. Usually takes between 60-90 minutes to balance charge at 5.2a. The price was right and I get 25 minutes on my DJI F450 with it so I'm happy. I plan on buying more when I get extra money.
No Air Shipping
Please note that shipping regulations have recently changed for batteries. We are no longer able to ship lithium polymer batteries via any Air shipping method. This includes all international destinations outside the USA. In the USA, you will only be presented with ground based shipping options if your order contains a lipo battery. If you need to receive your order quickly and would like to ship with one day or two day shipping options, consider splitting your order up into an order of only batteries (shipping ground) and everything else.
Due to IATA shipping regulations, batteries shipping AIR must have a charge of less than 30%. A lithium polymer battery which stays in this state for long periods of time will become damaged. For this reason, GetFPV will not be shipping batteries using Air shipping.
Also Purchased
Regular Price: $9.99

Special Price $5.99