Product was successfully added to your shopping cart.
Details
Lumenier LX series of lipo batteries provide you maximum performance for your multi-rotor air-frames and planes. This lipo's 60 "C" with 120 "C" burst rating is designed for multi-rotor or plane applications where extreme power is needed. This Lumenier lipo maximizes flight time with minimal voltage sag. The all black battery design with the Lumenier brand will look great on any air-frame!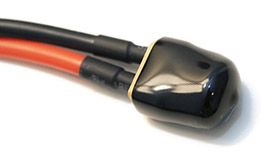 This 1300mAh 4s battery is perfect to power small crafts that require a compact battery, but need high amperage that the XT60 connector can provide.
Each battery comes with a black vinyl cap to protect the XT-60 discharge adapter during transport and from the elements. We also use the vinyl cap to indicate a fully charged battery at the field.
The dimensions are sized to easily fit in all of Lumenier's air-frames including the QAV250. This is our recommended battery for any 250 sized mini quad running on 4s.
Specs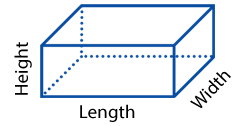 | | |
| --- | --- |
| Length | 70 mm |
| Width | 34 mm |
| Height | 32 mm |
| Weight | 153g |
| C-Rating | 60c - Burst 120c |
| Connector | XT60 |
Additional Information
| | |
| --- | --- |
| SKU | 2533 |
| Manufacturer | Lumenier |
| Discharge Plug | XT-60 |
| Voltage / Cell Count | 14.8 Volt (4 Cell) |
| Battery Capacity (mAh) | 1300 |
| C-Rating | 60 |
Good Battery review by LORIS C/O ESIFLOR on 12/8/2016

Very Nice battery! After 100 cycles work good. Lightweight and powerful!!

Good battery solid output. review by Joel on 12/5/2016

I have had this battery for a few months, being my first time going fpv I have crashed a lot. Destroyed balance the lead and it still gives me a solid 6-7 min of hard flying.

Plenty of Power review by HighGuy on 11/30/2016

I currently have and run 3 of these separately on a 5" Impulse Alien and it absolutely RIPS. Plenty of punch and performance running Lumenier 2206 2350kv motors and 24A KISS ESCs. Flight times aren't bad either considering how I fly--usually around 5 minutes of flight at mid to full throttle. Battery pack is well made and has quality connectors (not knock offs...which can be a pain in the butt)--should last a long time as long as it's taken care of properly.

Excellent Quality Battery review by Mr2MkII on 10/12/2016

I had become tired of Zippy/Turnigy/etc batteries; not lasting, puffing without stressing them, and getting High C packs that aren't! So I turned to Lumenier and boy am I happy I did!!

These packs have been very reliable, with only minor capacity degradation over 50+ cycles. They've kept their balance all this time. They've got plenty of punch, which is really helpful when you add a GoPro/Camera to the quad! I get ~4:30 with light acro, and a little less with the GoPro. I have four of these I cycle through and non have puffed. (I only run them down to 3.8V/cell, and charge them no more than 1.5C).

Bottom line, a little more money get's you a quality pack with plenty of burst when it's needed.

Great battery review by QuadCity on 5/13/2016

This is a very nice battery. I've tried two other top lipo batteries and this stands with the rest, if not above. They also remain balanced throughout the discharge cycle.

Right balance review by Christopher on 11/18/2015

This attractive little 4S Lumenier battery is the perfect power and weight balance for my Charpu 210. I have a number of other battery brands, some of which perform as well, but this sits nicely on my 210, which feels happiest when I fly with it.

question review by Kevin on 10/17/2015

whats a safe C charge rate for these batteries??

-Hi Kevin, we also suggest to charge at 1C. This will prolong the life of the battery. If you are in a rush, you can charge these up to 5C, however it is not recommended.

WOW review by Michael on 5/10/2015

Awesome battery with a TON of punch. I'll let the video to the talking :)
https://www.youtube.com/watch?v=LL1mJgr-Krg

No Air Shipping
Please note that shipping regulations have recently changed for batteries. We are no longer able to ship lithium polymer batteries via any Air shipping method. This includes all international destinations outside the USA. In the USA, you will only be presented with ground based shipping options if your order contains a lipo battery. If you need to receive your order quickly and would like to ship with one day or two day shipping options, consider splitting your order up into an order of only batteries (shipping ground) and everything else.
Due to IATA shipping regulations, batteries shipping AIR must have a charge of less than 30%. A lithium polymer battery which stays in this state for long periods of time will become damaged. For this reason, GetFPV will not be shipping batteries using Air shipping.
Also Purchased
From: $3.99

To: $2,610.46