Product was successfully added to your shopping cart.
Details
Lumenier LX series of lipo batteries provide you maximum performance for your multi-rotor air-frames and planes. This lipo's 60 "C" with 120 "C" burst rating is designed for multi-rotor or plane applications where extreme power is needed. This Lumenier lipo maximizes flight time with minimal voltage sag. The all black battery design with the Lumenier brand will look great on any air-frame!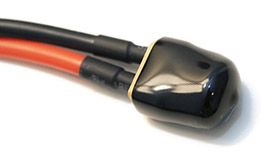 This 1300mAh 3s battery is perfect to power small crafts that require a compact battery, but need high amperage that the XT60 connector can provide.
Each battery comes with a black vinyl cap to protect the XT-60 discharge adapter during transport and from the elements. We also use the vinyl cap to indicate a fully charged battery at the field.
The dimensions are sized to easily fit in all of Lumenier's air-frames including the QAV250.
Specs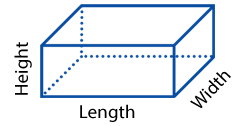 | | |
| --- | --- |
| Length | 72 mm |
| Width | 34 mm |
| Height | 24 mm |
| Weight | 118g |
| C-Rating | 60c - Burst 120c |
| Connector | XT60 (12awg wire) |
Additional Information
| | |
| --- | --- |
| SKU | 2534 |
| Manufacturer | Lumenier |
| Discharge Plug | XT-60 |
| Voltage / Cell Count | 11.1 Volt (3 Cell) |
| Battery Capacity (mAh) | 1300 |
| C-Rating | 60 |
Lumenier is the best!!! review by Dylan on 4/19/2016

These are awesome batteries. They have great punch and the only way I have gone through one so far is by hitting the battery upside down on concrete which started a fire but this would have happened to any a battery.. I would recommend these batteries to any one. Lumenier is the best...!!

Great Battery for Mini Quads review by Larry on 3/5/2016

I switched to the more expensive Lumenier Battery when the cheeper Nano Tech would puff and voltage sag after 3 minutes of flight. I now have dozes of flights on these 3S1300 batts and the difference was immediate. I watched my voltage in my googles and after the initial 1/2 volt drop I can punch it out with little or no sag. Back for my third purchase.

fantastic power! review by Stogie on 2/12/2016

I have 3 of these in rotation for a 180mm size quad with 1806 motors - excellent performance and 1-2 more minutes of flight time over lesser grade batteries from other vendors that I tried prior to going with Lumenier LIPOs. I'm very happy with these and have no problem with the $22 price point.

performs very well review by Doug on 9/7/2015

This one definitely performs well. No voltage sag or other signs of stress. After a full flight it is barely warm.

Only reason it does not get a full 5 stars is the cost is a bit more than some others. Price and Value are still very good if you want a battery that will give you what you need.
No Air Shipping
Please note that shipping regulations have recently changed for batteries. We are no longer able to ship lithium polymer batteries via any Air shipping method. This includes all international destinations outside the USA. In the USA, you will only be presented with ground based shipping options if your order contains a lipo battery. If you need to receive your order quickly and would like to ship with one day or two day shipping options, consider splitting your order up into an order of only batteries (shipping ground) and everything else.
Due to IATA shipping regulations, batteries shipping AIR must have a charge of less than 30%. A lithium polymer battery which stays in this state for long periods of time will become damaged. For this reason, GetFPV will not be shipping batteries using Air shipping.
Also Purchased