Product was successfully added to your shopping cart.
Details
Lumenier lipo batteries provide you with great performance for your multi-rotor air-frames and planes. This lipo's 35 "C" rating is well suited for multi-rotor applications by balancing performance and weight. This Lumenier lipo maximizes flight time with minimal voltage sag. The all black battery design with the Luminier brand will look great on any air-frame!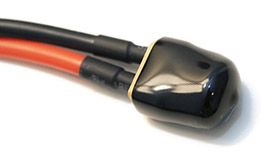 This 1300mAh 3s battery is perfect to power small crafts that require a compact battery, but need high amperage that the XT60 connector can provide.
Each battery comes with a black vinyl cap to protect the XT-60 discharge adapter during transport and from the elements. We also use the vinyl cap to indicate a fully charged battery at the field.
The dimensions are sized to easily fit in all of Lumenier's air-frames including the QAV250, QAV400, QAV500, and QAV540G.
Specs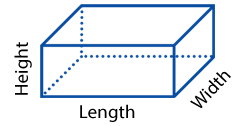 | | |
| --- | --- |
| Length | 70 mm |
| Width | 32 mm |
| Height | 22 mm |
| Weight | 100g |
| C-Rating | 35c - Burst 70c |
| Connector | XT60 |
Additional Information
| | |
| --- | --- |
| SKU | 1592 |
| Manufacturer | Lumenier |
| Discharge Plug | XT-60 |
| Voltage / Cell Count | 11.1 Volt (3 Cell) |
| Battery Capacity (mAh) | 1300 |
| C-Rating | 35 |
Great review by Daniel on 10/19/2017

Great shipping time and will be buy more

Great Value review by Joseph on 11/25/2016

Perfect little battery! I use this on my QAV250 and it fits perfect!

Great Battery review by Dom on 11/25/2016

Great battery for 250 beginners. Average 8-9 minute flight time before needing to land. Agree that balance leans need to be an inch longer.

Great batteries. review by Xtopher98 on 11/17/2016

I use these batteries as the first flight batteries I got and I love them. They are tough and can take a hit and the charge easily. Great batteries!

I am tickled with these two batteries review by CLINTON on 10/2/2016

Got them in the mail today and flew them around as a test. They're very responsive and I'm extremely happy with my purchase. I highly recommend them to anyone who is reading this. Going to buy 4 more right away.

UPDATE review by Sherwin on 6/15/2016

These batteries are amazing. they last forever. and they take a beating,

Inexpensive, but not reliable review by Scott on 6/1/2016

I purchased 4 of the batteries, and over the course of 1 year, 2 of them have failed. Both of the packs that failed had one cell that dropped below the safe voltage level and will no longer hold a charge.

I can't rule out user error, but keep in mind they may not last too long.

That being said, they are inexpensive and easily replaced.

Perfect for ZMR250 review by Chris on 10/4/2015

Love these batteries! I get a good 6-7 min flight times, they charge fast and have a great price! Will definitely be buying more!

Battery was a terrible. review by Sherwin on 10/1/2015

Used these batteries cause they were recommend on the site. But I had only maybe 2 mins of any usage power. All the other reviewer gave it 5 stars...but the one I got deserves 1 star.

light and small review by Ryan on 9/24/2015

These are some of the lighters packs out there. Size is also great for the smaller mini quads. The downside is they do get quite hot. Voltage also drops more with these than similar batteries that cost less.

Really nice battery review by Mike P. on 9/17/2015

I really like the power to weight ratio of these batteries. 100g and 70mm length means I can get this right in the middle of my 250, even with the Mobius on board. I like to keep the Mobius back a little from the front of the board to help protect it in a crash, and this battery allows me to do this. I like the short balance lead since I don't have to remember to put it under the strap and it still can't get into the props. I will make a general extender for balance charging soon and solve the problem.

Perfect for QAV250!!! review by Gerard on 6/30/2015

fits the QAV250 perfectly works in many mini quads too!!!

1300 - 35c Batty. review by Patrick on 5/30/2015

Great batty., great price.

Good batteries review by seattleite09 on 5/16/2015

I get 5 minutes of flight time with these. They are reliable batteries.
Only drawback for me was the XT60 plug... I had to take it off and replace it with Deans, since that's what I use. I wish they were also selling Deans version of these batts. Great otherwise.

Best out there review by Gabe on 1/15/2015

I use this for my qav 250 and it's GREAT!! It takes 40 min to charge and I get 6-7 min with it! This is a great battery at a even better price! You won't be disappointed with this.

Hands Down The BEST!! review by RushMoreMods on 12/25/2014

So i have been building 250 class multirotors for a while, got over 30 of them under my belt, so you can guess that i have tried out my fair share of Lipos, and this is by far the best Lipo you can put in your mini racer, the Hold Voltage like they should, like batteries that cost a lot more then that, i did deduct one star from price, because if this battery would of cost like $11.99 it would just be something u have to buy 10 of lol, but seriously, u can not go wrong with this Lipo, also the build quality is superb, Lumenier did an outstanding job just like with all their other products

Loving These & Will Be Getting More When The Time Comes. review by Jimmy Husain on 8/2/2014

Truley awesome LiPos. The price is just right. I don't mind the short wires. Small and compact.

Should have ordered lot more. Owh yes shipping time is not bad as I am from the other side of the World =D

Goes perfect with the QAV250. review by Rudy on 7/5/2014

I tried Turnigy,Venom and the Lumenier 1300 mAH beats it in performance and flight time. I am getting a good 8 min. flight time out these batteries. For the price, it pays to have 3 or 4 on hand.

Thanks,
Rudy

Tried them all, Prefer this one! review by Dustin on 3/20/2014

After trying all the "big name" batteries from many different vendors, the Lumenier packs are simply the BEST.
Best price! Best performance! Simply cannot be beat with whats available on the current market.
Turnigy, Nanotec, Hobbyzone, Eflite, etc, all lose the comparison in terms of pep and delivery.
Wonder why they are always out of stock? I dont know who "makes" these, but they are doing a GREAT job.
No Air Shipping
Please note that shipping regulations have recently changed for batteries. We are no longer able to ship lithium polymer batteries via any Air shipping method. This includes all international destinations outside the USA. In the USA, you will only be presented with ground based shipping options if your order contains a lipo battery. If you need to receive your order quickly and would like to ship with one day or two day shipping options, consider splitting your order up into an order of only batteries (shipping ground) and everything else.
Due to IATA shipping regulations, batteries shipping AIR must have a charge of less than 30%. A lithium polymer battery which stays in this state for long periods of time will become damaged. For this reason, GetFPV will not be shipping batteries using Air shipping.
Also Purchased
From: $149.47

To: $271.28