BETAFPV X-Knight 4'' FPV Toothpick Quadcopter
BETAFPV X-Knight 4'' FPV Toothpick Quadcopter
Only left for same day shipping. Order now!
BETAFPV X-Knight 4'' FPV Toothpick Quadcopter
The BETAFPV X-Knight is a lightweight 4-inch FPV toothpick quad!
About this product
The BETAFPV X-Knight is a lightweight 4-inch FPV toothpick quad that only weighs130g, which is below 250g, even with the battery on. Don't underestimate the power of a toothpick build, this quad is a powerful as a 5-inch drone.
Makes flying easy without limitation!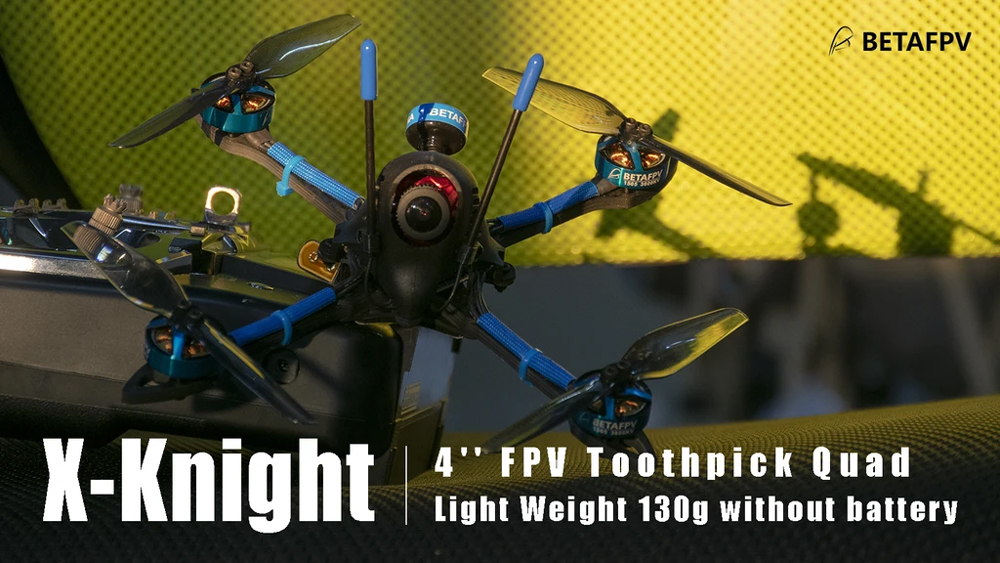 Note: Battery is NOT included.
Specifications
Flight Controller
Toothpick F4 2-4S 20A AIO FC- The first quadcopter installs all-in-one 20A Toothpick FC, which can handle 20A continuous current(25A burst) and provide with massive levels of performance capability while still maintain ultralight only 6.63g. Possesses a high-performance STM32F411CEU6 processor and tuned Betaflight MATEKF411 (MK41), which provides much more power on 4S.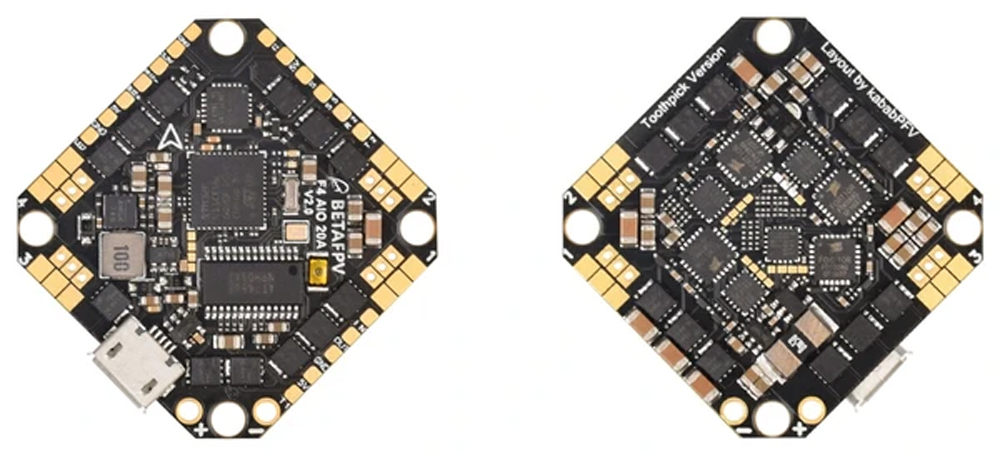 Motors
1505 3600kv motor hits the nice spot for high-powered 4s 4'' toothpick builds with the ability to swing up to 4" props with ease. Combined with 20A Toothpick F4 AIO FC, which will provide you enough output power.
Camera & VTX
The Caddx Ratel is a great camera choice for both night flight as well as during the day! Equipped with a high quality 1/1.18" HDR sensor, it provides up to 0.0001 Sensitivity of lux. It is very versatile in that you can switch between PAL and NTSC video and also between 4:3 and 16:9 video formats. Latency is super low at only 8ms.
Specification of Camera
Image Sensor: 1/1.8" Inch starlight HDR sensor
Horizontal Resolution: 1200TVL
FOV: 180 Degree
Min. Latency: 8ms
TV System: NTSC & PAL (changeable)
Image: 16:9 & 4:3 (changeable)
WDR: Super WDR (HDR)
Min. Illumination: Starlight
Synchronization: Internal
Electronic Shutter: PAL: 1/50~100,000; NTSC: 1/60~100,000
S/N Ratio: >60dB (AGC OFF)
Video Output: CVBS
Camera OSD: Separate OSD
DNR: 3-DNR
Specification of VTX
A01 VTX board is lighter and perfectly suitable for canopy with switchable output power between 25mW and 200mW. SmartAudio is available for VTX remote control in default.
Output power: 25mW and 200mW (Adjustable)
Smart Audio function is included for radio control
Frequency: 5.8GHz 6 bands 37 channels
X-Knight Carbon Fiber 4'' Frame Kit
Our first assembled 4'' frame kit, which adopts T700 carbon material becomes ultimate durability while maintaining minimal weight 24.43g. It consists of arms, bottom plate and top plate, which allows you to replace the damaged part. Meanwhile, the top plate comes with press nuts to make the installation process easier.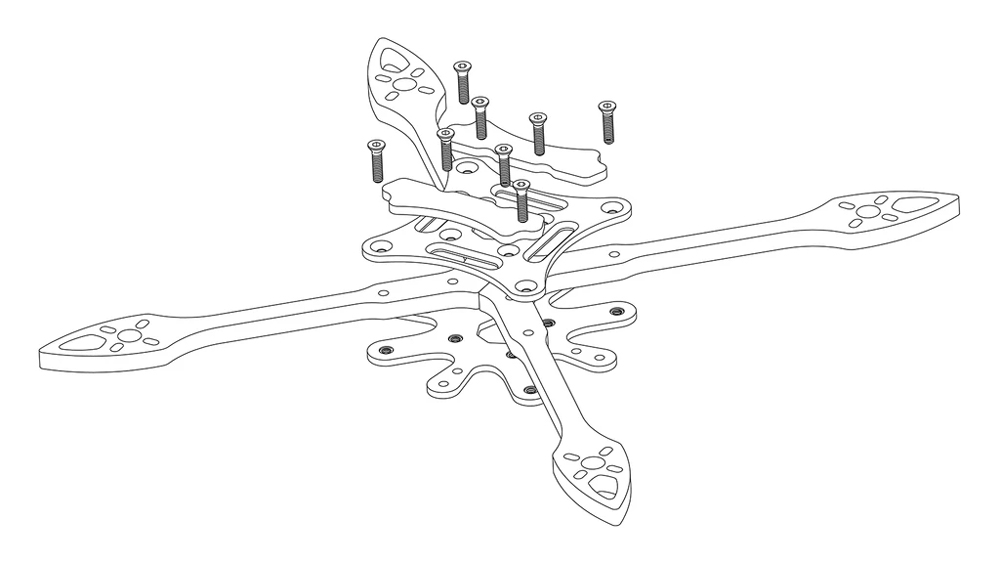 Injection Molded Canopy
The micro canopy specially designed for a 19-20mm camera, which adopts an injection molded process and PE material, much durable than the original canopy.
Recommended Battery (Not Included)
850mAh 4S battery with XT60 connector is the best option to power the X-Knight 4Ich quad. The following is a list of recommended batteries.
Tattu R-Line 850mAh 14.8V 95C 4S1P Battery
Includes
1 * X-Knight 4Inch Toothpick FPV Quad
1 * HQ 4025 2-Blade Props (4pcs)
1 * Set of M2*7 screws
More Information
| | |
| --- | --- |
| SKU | 12240 |
| Manufacturer | BETAFPV |
| Item Returns | This item can be returned |