XILO Stax V2 F4 45A BLHeli_32 3-6S 4-in-1 ESC
XILO Stax V2 F4 45A BLHeli_32 3-6S 4-in-1 ESC
In Stock
Only left for same day shipping. Order now!
XILO Stax V2 F4 45A BLHeli_32 3-6S 4-in-1 ESC
The XILO Stax V2 4-in-1 45A 3-6S ESC is plug n' play compatible and works seamlessly with the XILO Stax FC. Now with an updated F4 Processor!
About this product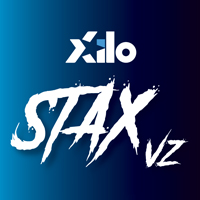 XILO STAX V2 SERIES
The XILO Stax V2 4-in-1 ESC continues XILO's tradition of giving you high-quality FPV gear for a low price point. And it couldn't be easier to install and use on your favorite airframe!
Use this 4-in-1 F4 ESC with the flight controller of your choice or pair it with the XILO Stax Flight Controller for seamless integration into your quad. The Stax V2 uses a standard 30.5x30.5 mounting hole configuration. The ESC includes M3 silicone mounting grommets to reduce vibrations to your stack, ensuring accurate readings from your electronics.
XILO STAX V2 components help get your FPV builds just right.
Moved the 8-pin plug to the opposite side of the ESC (also added glue to the plug for increased strength)
External Capacitors Changed to 1000uF (from 470uF)
Additional Built-in Capacitance
Updated F4 Processor
96K PMW Frequency
XILO... AFFORDABILITY REDEFINED.
Whether you are looking for an ESC for a brand new build or just to freshen up an older quad, the XILO Stax V2 will get the job done, without breaking the bank. Remove the mess of soldering and the chance of making a mistake during build time. The Stax plug n' play capability allows you to simply connect a compatible FC to the ESC with the included 8pin harness, simply wire up your motors and accessories, and you are good to go! This 4-in-1 ESC uses F4 processing power to allow complex power management without a hitch. The ESC supports up to 6S input voltage while 45 amps continuous support gives you plenty of headroom to push your mini quads to the limit.
Note: (Insert any product notes here in Red BOLD Italic. Example: "First Shipment expected January 2022" or "Electronics are Not Included".)
VIDEO: (Insert Video Title here in Bold)
Features
Supports DSHOT 1200, Proshot, Oneshot125 (125-250us), Oneshot42(41.7-83.3us), and Multishot (5-25us). Auto-detection.
Synchronous rectification technology adds efficiency, damped light
Adaptive timing, compatible with a wide range of motors and Kv
Latest Gen. firmware using BLHeli_32 with telemetry
4x F4 processers for blazing speed (future proof)
Powerful regenerative braking / active braking.
Lightweight, and compact size
3-6s LiPo battery compatible
45A per channel, 55A burst
Onboard current sensor
96K PMW Frequency
Specifications
Dimensions: 36 x 43mm(including the power pads)
Weight: 12g (without motor wires)
Constant: 45 Amps (per channel)
Mounting Holes: 30.5 x 30.5mm
Burst: 55 Amps (per channel)
Input: 3-6s LiPo
Processor: F4
BEC: No
Insert important warnings or notes here. Example: "Do not overheat." or "Always use the included charger for best performance."
Recommended (Not Included)
Includes
1x XILO Stax V2 F4 45A BLHeli_32 3-6S 4-in-1 ESC
8x Silicone Grommets (Color May Vary)
2x 35v 1000uF Capacitor
1x XT60 Connector
2x 14 AWG Wire
1x 8pin Harness
Featured Videos
ADD VIDEO TITLE HERE IN BOLD CAPS
ADD VIDEO TITLE HERE IN BOLD CAPS
More Information
| | |
| --- | --- |
| SKU | 17853 |
| Manufacturer | XILO |
| Mounting Pattern | 30.5x30.5mm (Mini) |
| UPC (GTIN) | 764613350784 |
| Item Returns | This item can be returned |